tv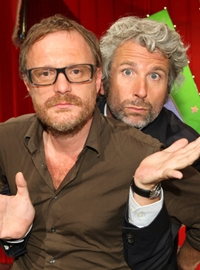 Willkommen Oesterreich
TV
Willkommen Oesterreich
Production: Superfilm im Auftrag des ORF
Art Department: Fritjof Giese

Willkommen Österreich 2008 - now
Willkommen Österreich ist eines der Lanzeitprojekte welches seit dem Entstehen der Sendung im Jahr 2008 in vollem Umfang von Fritjof Giese mit seinem Team realisiert wird. Die Aufgaben welche durch das Art Department von Fritjof Giese bereitgestellt werden sind sehr Vielschichtig. Dazu gehören alle Setdesigns, Requisiten, Grafik-Layouts und Entwürfe sowie alle benötigten Setdesigns und Requisiten der Zuspieler welche für die Sendung benötigt werden.
Die wöchentliche Betreuung der Sendungsaufzeichnung wird somit in vollem Unfang durch Fritjof Giese und seinem Art Department angeboten und bereitgestellt.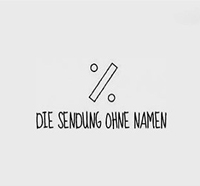 Sendung Ohne Namen
TV
Sendung Ohne Namen
Production: ORF 1
Art Department: Fritjof Giese
10 Jahre nach ihrer erstmaligen und 5 Jahre nach ihrer letztmaligen Ausstrahlung kommt die Sendung ohne Namen im Rahmen der "DIE.NACHT" ins ORF-Programm zurück. Von den alten Machern, im zeitlosen Format, aber selbstverständlich mit neuen Inhalten. Eine Sendung, die das bietet, was viele Fans des Kulturfernsehens schon längst an die Unterhaltung verloren gegeben haben: Haltung.
TV-Format, 25´
Dienstags, 23.20 Uhr
ORF1

About
Fritjof Giese is a german designer, based in the heart of Vienna, Austria. In 2008 he founded "Studio Fritjof Giese", an office and workshop focusing on Industrial and Production Design, where he realises and prepares special commercial film sets as well as event systems for fairs. As an Art Director and Production Designer he is directing set designs and supplying technical equipment mostly for advertising movies, music videos and photo shootings. He is also specialized in the field of Trick SFX motion capturing and rapid prototyping for postproduction and special props.
In January 2012 he finally graduaded in Industrial Design at the University of Applied Arts in Vienna. Since 2009 Fritjof Gieses is a co-founder and member of the creative group Madame Mohr. Additionnaly, in the last few years he built up a network of cooperating specialists in order to be able to satisfy various customer requirements for movie, design, event and architecture.
His rooster of clients covers a lot of well-known austrian and foreign companies like Gucci, Lifeball, T-Mobile, Drei, Skoda, Servus TV, ORF, Puls 4, Raiffeisen Bank, Erste Bank, Telering, Kika, Moemax, Lagerhaus, Wiener Linien, Bellaflora, OBI, Baumaxx, Wien Energie, Austrias's Next Topmodel, Billa, Ford, Henkel, Herold, Iglo and many others.
Cooperations
Superfilm
,
Betterimages
,
Close Up Filmproduktion
,
Filmfactory
,
Sabotage Film Production
,
Seven Filmproduktion
,
SeeYa Fotoproduktion
,
Wiener Klappe Filmproduktion
,
Tale Filmproduktion
,
ConseQuences Event u. Consulting
,
Grafikbuero Jaan
,
Puls 4
,
ORF
,
Willkommen Österreich
and many others.
Network
Madame Mohr
,
Patrycja Domanska Design Studio
,
Michael Ramharter
,
Absolut Print
,
Studio Objektiv
,
Das Werk
,
Bric a Brac
,
Universitaet fuer angewandte Kunst Wien
,
Coop Himmelb(l)au
,
Graulicht
and many others.